Sigue las mejores noticias en HeadBangersLA.
Asking Alexandria, los ya veteranos oriundos del Reino Unido, recientemente han unido fuerzas con los neerlandeses Within Temptation, para reversionar 'Faded Out', pieza originalmente presentada en el último álbum de estudio de Asking Alexandria, 'See What's On The Inside' de 2021.
Aún no hay fecha definida para el lanzamiento del sencillo, pero los británicos anunciaron que pronto estará disponible en todas las plataformas, entretanto han compartido en su cuenta de Twitter un pequeño avance, si bien es poco para emitir una opinión, siempre hay un ligero atisbo de nostalgia para todos los que fuimos partícipes de la consolidación de un género tan importante como el metalcore, cada que alguna banda comúnmente etiquetada como "emo," anuncia nuevo material.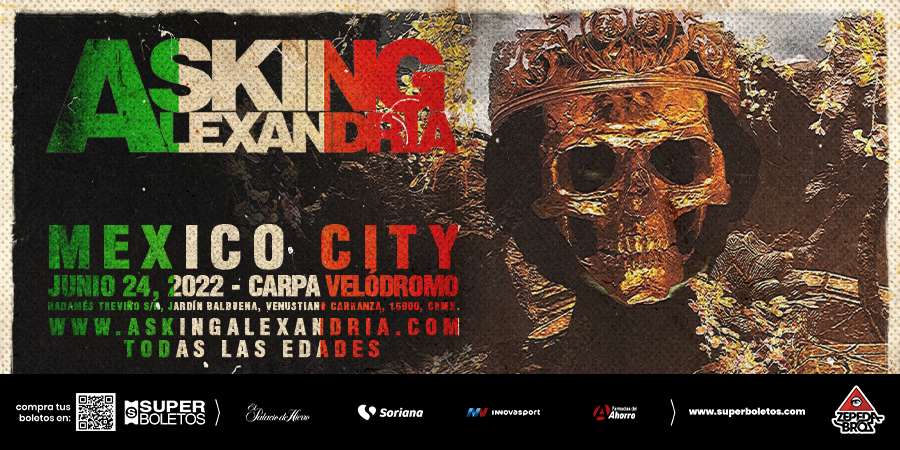 Actualmente Asking Alexandria se encuentran de gira por Estados Unidos compartiendo escenarios con agrupaciones como Nothing More, Atreyu y Eva Under Fire. Al término del tour por Norteamérica, estarán visitando México el 24 de Junio, la promotora encargada del evento es Zepeda Bros, con una basta experiencia y calidad en festivales como el mítico Hell and Heaven, los boletos ya están a la venta a través de la boletera SuperBoletos.
Coming soon…@WTofficial pic.twitter.com/ZNbZDRtMwT

— Asking Alexandria (@AAofficial) May 17, 2022
LINKS: Instagram / Facebook / Sitio Oficial
About Author