Las mejores noticias en HeadbangersLA
SE TERMINÓ LA ESPERA!  NUEVA FECHA PARA DYING FETUS EN ARGENTINA:  7 DE JUNIO 2023 
El demoledor trío estadounidense lleva más de tres décadas machacándonos las costillas con incendiarias entregas de puro Death Metal como "Destroy the Opposition" (2000), "Reign Supreme" (2012) o su último trabucazo, "Wrong One to Fuck With" (2017), una tremenda colección de temas que te llevarán inevitablemente al traumatismo craneal.
Inmersos en la grabación del que será su noveno álbum de estudio, el combo de Maryland liderado por John Gallagher, con Sean Beasley al bajo y la voz y Trey 'Apisonadora' Williams a la batería, caerá como una tormenta
La música de Dying Fetus es un Metal altamente técnico y complejo a nivel compositivo, que consiste en un sonido híbrido de Brutal Death Metal con elementos de Goregrind y del más extremo Crust Punk, además de estructuras con bastantes y numerosas progresiones armónicas, un show imperdible y una cita obligada para los amantes de la música extrema.
Todos los tickets previamente adquiridos son válidos para la nueva fecha, en caso de no poder asistir podes solicitar devolución por el mismo medio por el cual la hayas comprado.
"Wrong One To Fuck With" es el octavo y por el momento último álbum de estudio de DYING FETUS. Fue editado el 23 de junio de 2017 con Relapse.
Invitados de Lujo: 💀 NVLO 💀 Misa Negra
DYING FETUS: Único Show en Argentina
– FECHA: MIÉRCOLES 7 DE JUNIO, 19:00  UNICLUB – @uniclubba
– ENTRADAS: Anticipadas con descuento a través de @alpogo.tickets
Link de anticipadas en: Alpogo.com: Dyng Fetus en Argentina
Link: Dying Fetus
Producción: Noiseground
Prensa: Gaby Sisti Press
---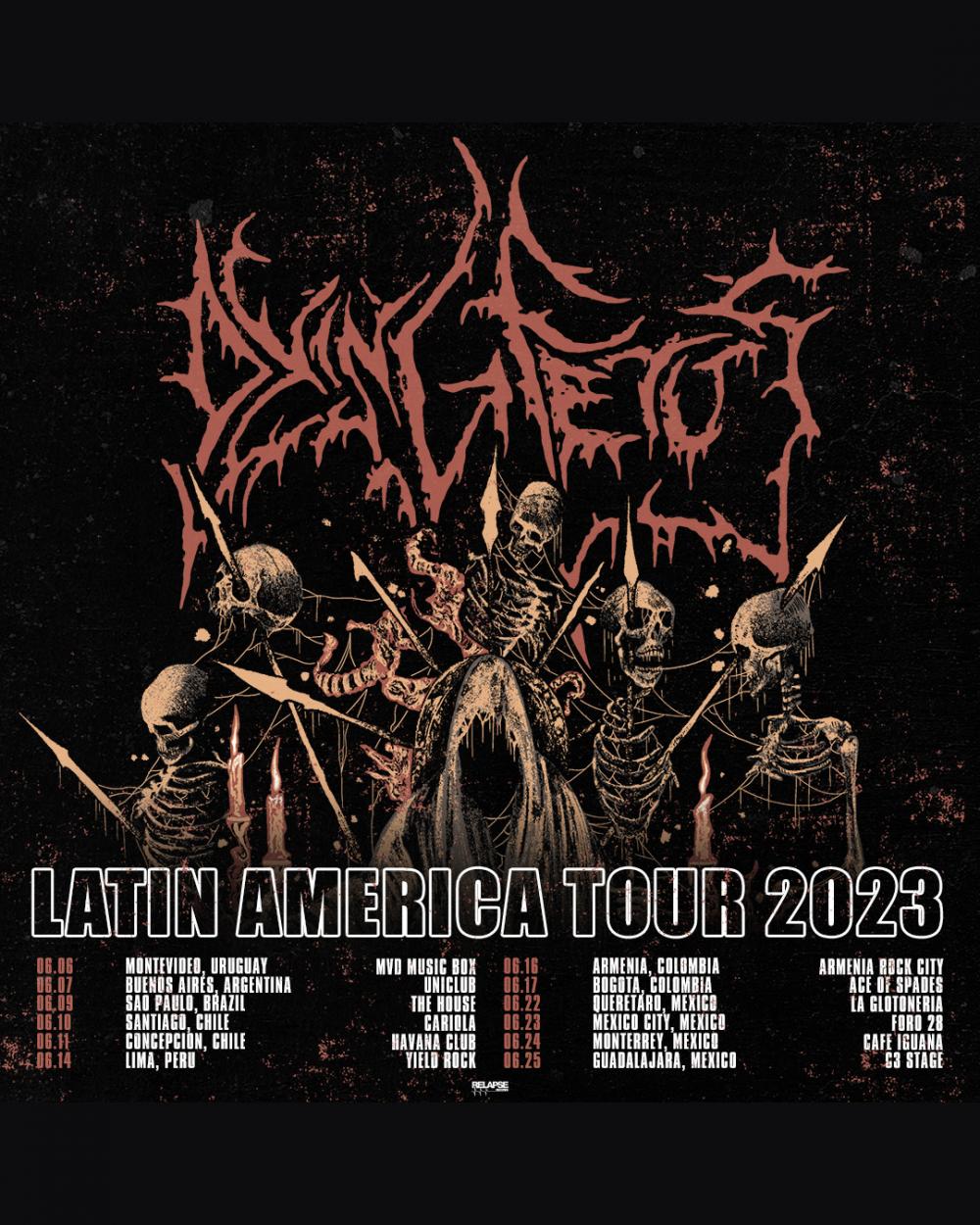 About Author