Sigue las mejores noticias en HeadbangersLA
El teclista de Spock's Beard, Ryo Okumoto, lanzó un video teaser para su próximo álbum en solitario The Myth Of The Mostrophus, que se lanzará a través de InsideOut Music el 29 de julio. 
Han pasado 20 años desde que Okumoto lanzó su último álbum en solitario, Coming Through de 2002, sus compañeros de banda de ProgJect, Michael Sadler (Saga), Jonathan Mover y Mike Keneallly, así como Marc Bonilla (Keith Emerson), Nick D'Virgilio (Big Big Train), Randy McStiney Michael Whiteman de I Am The Manic Whale. 'Mientras participaba en un evento de transmisión en vivo llamado The Fusion Christmas Cracker, vi una banda llamada I Am The Manic Whale y me impresionó especialmente su cantante y bajista Michael Whteman, así que lo contacté para ver si estaría interesado en ser un 'colaborador' para mi próximo álbum en solitario. Dijo con entusiasmo, 'Sí", explica Okumoto. 'Le envié 30 ideas a Michael; él se puso a trabajar y comenzó a enviar demos, uno por uno, y como dicen, el resto es historia: ¡tenía la base de mi álbum!'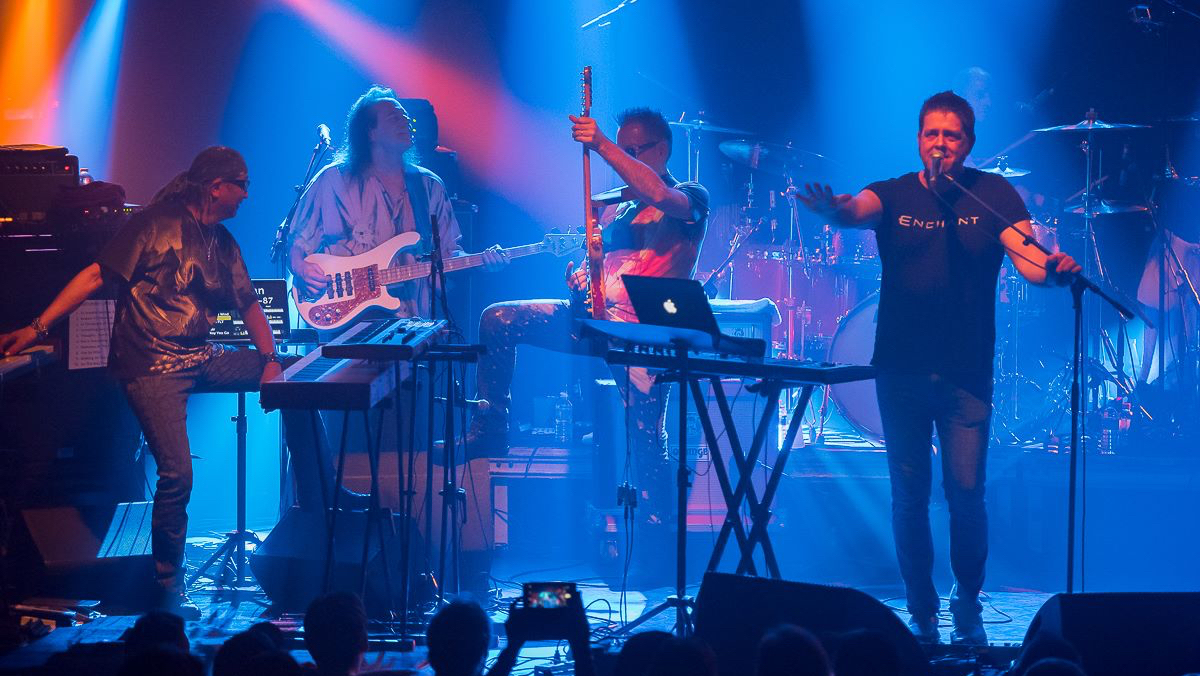 'Quería producir mi propia versión de Spock's Beard, así que llamé a los miembros y todos aceptaron participar. La primera canción del disco se llama  Mirror, Mirror, que resulta ser el episodio de Star Trek donde el Sr. Spock tiene una barba. ¡Una combinación perfecta! Otra canción,  The Myth of the Mostrophus, es una epopeya de 22 minutos y también es la canción principal del álbum. ¿A quién no le gustan las canciones épicas? 'Myth' sintió que debería ser el última canción del álbum, lo que también llevó a mi decisión de ir con los miembros de Spock's Beard'.
'Llamé a Nick D'Virgilio, quien grabó su batería y las ruedas estaban en movimiento. Dave Meros y Alan Morse luego sobregrabaron sus partes en sus respectivos estudios caseros y, por último, Nick y Ted Leonard cantaron:  'Ryo's Beard'  estaba completo.'
The Myth Of The Mostrophus estará disponible en un digipak de CD de InsideOut, un paquete de 2 LP+CD en vinilo negro, una edición especial limitada de 2 LP+CD con LP de vinilo rojo transparente (limitado a 300), más la edición japonesa en CD con 2 temas extra. Puedes ver la carátula del nuevo álbum y la lista de canciones a continuación.
Ryo Okumoto: El mito de los Mostrophus
1. Mirror Mirror  
[09:27]
2. Turning Point  
[06:53]
3. The Watchmaker (Time On His Side)  
[06:25]
4. Maximum Velocity  
[08:11]
5. 
Crisálida  
[07:35]
6. El Mito del Mostrophus  
[22:14]
Links: Twitter | SitioWeb | Facebook | Instagram
About Author