Mira los detalles del tracklist de la transmisión que tendrá Trivium en su Streaming este sábado.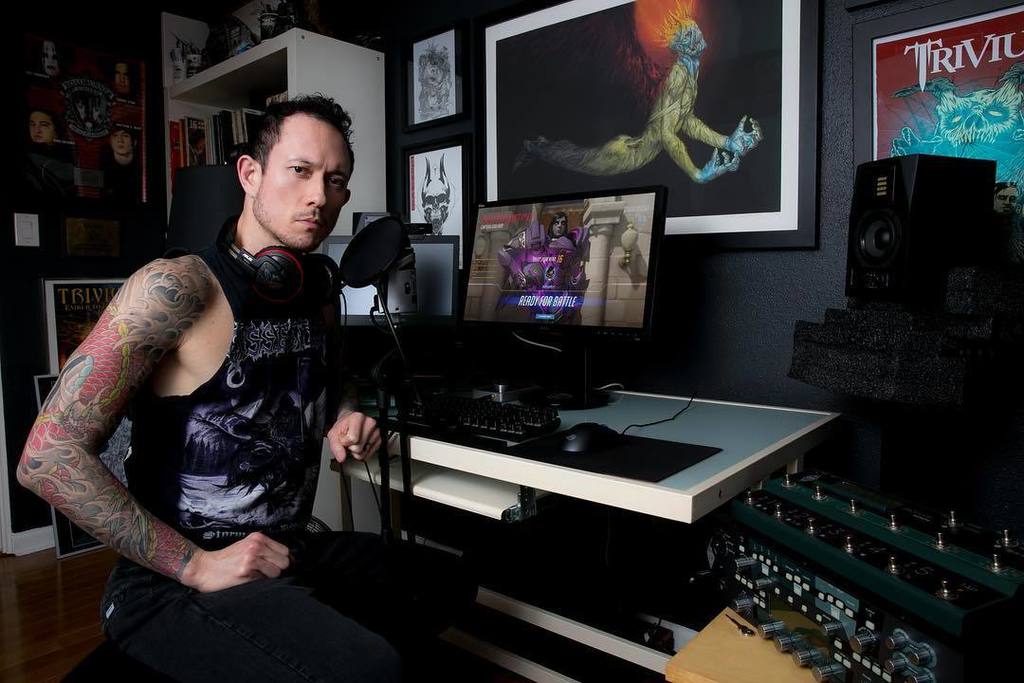 El sábado 29 de agosto a las 3 pm ET, la banda de Florida, Trivium — los reyes del streaming que se han estado dedicando a esto por años — trasmitirán un show gratuito a través de la cuenta Twitch del cantante y guitarrista Matt Heafy.
El show, llamado 'The Deepest Cuts' se llevará a cabo en vivo desde el lugar de ensayo de la banda en Orlando.
Además de un nuevo lanzamiento de merchandising de edición limitada, el setlist estará lleno de 'deep cuts'  nunca antes vistos en vivo.
Setlist de 'The Deepest Cuts':
'Torn Between Scylla & Charybdis'
'No Way To Heal'
'Suffocating Sight'
'Like Callisto To A Star In Heaven'
'Detonation'
'The Revanchist'
'A Skyline Severance'
'Of Prometheus And The Crucifix'
'When All Light Dies'
'Ascendancy'
'To The Rats'
'Dusk Dismantled'
'Scattering The Ashes'
'Bending The Arc To Fear'
El noveno álbum de larga duración de Trivium, 'What The Dead Men Say', fue lanzado el 24 de abril a través de Roadrunner Records.
Este álbum, que fue producido por Trivium y Josh Wilbur, es la continuación de 'The Sin And The Sentence' de 2017. Esa obra fue el primer lanzamiento de la banda con el baterista Alex Bent, quien se unió a Trivium en 2016.
Como se informó anteriormente, la gira norteamericana de Trivium con Megadeth, Lamb Of God e In Flames ha sido reprogramada para 2021 debido al coronavirus.
INSTAGRAM: TRIVIUM
YOUTUBE: TRIVIUM
TWITCH: MATT HEAFY (TRIVIUM)
---
Trailer de 'The Deepest Cuts'