Sigue las mejores noticias en HeadbangersLA.
Puede que Axl Rose ya no reemplace a AC/DC, pero al líder de Guns N' Roses todavía le quedaba algo de 'DC' en su sistema. Cuando la banda subió al escenario en Lisboa, Portugal, el sábado por la noche (4 de junio). La banda le dio a la multitud el debut en vivo de su versión de AC/DC, 'Walk All Over You'.
La canción, que apareció inicialmente en el álbum 'Highway to Hell' de AC/DC de 1979. No estaba entre las canciones que Rose interpretó con AC/DC durante el tiempo que estuvo al frente de la banda, ayudándolos a terminar su gira de 2016. Por lo que claramente hay algo de amor por ella. Un material más profundo que lo que se realizó durante su tiempo con la banda.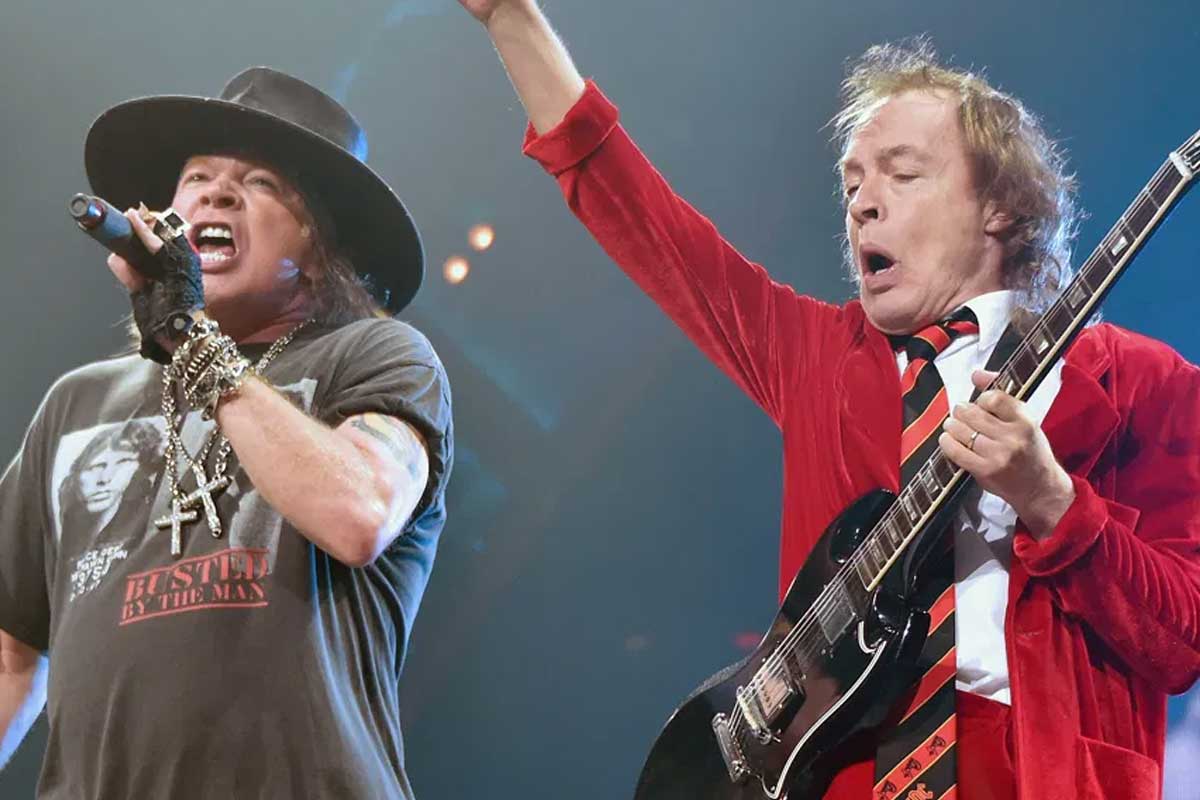 El grupo tocó un set de 26 canciones en Passeio Marítimo de Alges, Oeiras, con la pista en medio de una serie de tres versiones en la actuación de la banda. Profundizando en su historia, la banda tocó primero 'Shadow of Your Love' del precursor de GN'R Hollywood Rose.
Luego 'Walk All Over You' y siguió con su versión de Wings de 'Live and Let Die'. Que es esencialmente un elemento básico en los sets en vivo de la banda después de que el grupo le pusiera su propio sello a principios de los 90.
La noche también incluyó versiones de 'Slither' de Velvet Revolver, 'I Wanna Be Your Dog' de The Stooges. 'Knockin' on Heaven's Door' de Bob Dylan y Slash. Interpretó el estándar de blues de Albert King 'Born Under a Bad Sign' durante una función en solitario.
Los fanáticos también disfrutaron de la primera presentación de 'Reckless Life' desde 1993. Y la versión Appetite for Destruction de 'You're Crazy' por primera vez desde 1991.
---
About Author