La mítica banda originaria de Alemania, Scorpions, viene subiendo a su canal de YouTube una serie de videos en vivo de algunos de más grandes éxitos.
De a uno por semana, fueron subiendo desde hace aproximadamente un mes: 'Can't Get Enough', 'The Zoo', 'Make It Real', 'Dynamite', 'Can't Live Without You' y 'Holiday', todos del Rockpop In Concert de 1983.
Esta vez es el turno de 'Going Out With A Bang', grabado en Brooklin, New York, en Septiembre de 2015, como parte de la gira Return To Forever.
El tema 'Going Out With A Bang' abría el álbum 'Return To Forever', editado en 2015. Este fue el primer trabajo de estudio después de la 'gira de despedida' de 2011 que había durado cuatro años y los había llevado por todo el mundo.
Inicialmente pensado como un disco de maquetas de trabajos previos y canciones que habían quedado sin terminar, resultó un álbum con canciones nuevas y su lanzamiento coincidió con el aniversario número 50 de la banda.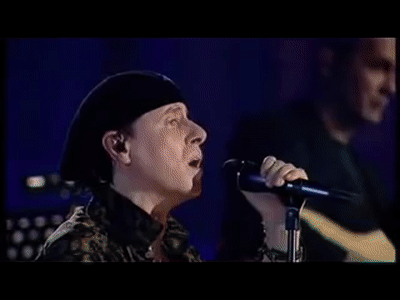 Going Out With A Bang habla sobre la prevalencia de la amistad dentro de la banda y sobre la manera en la que lograron mantenerse juntos en épocas difíciles. Matthias Jabs, una de las guitarras de la banda, dijo sobre el tema que 'tiene un toque de Blues, algo inusual en la música de Scorpions'.
La banda, considerada la más importante de Alemania, se formó en Hannover en 1966 y han lanzado casi una veintena de álbumes de estudio entre 1972 y 2015, estimándose que han vendido más de cien millones de copias en todo el mundo. El disco 'Crazy World' de 1990 incluía 'Wind Of Changes', canción que se transformó en bandera de los cambios políticos y sociales de esa década.
YouTube / Website / Facebook / Spotify
---